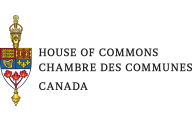 On October 25, I appeared before the Standing Committee on Natural Resources discussing Strategic Electricity Inter-ties. The Standing Committee on Natural Resources studies bills, government activities and expenditures, and issues related to Canada's energy, forest, minerals and metals, and earth sciences sectors.
The idea behind strategic electricity inter-ties is to improve power exchanges between provinces by increasing tie capacity with new transmission lines. The brief that I wrote  and my testimony argued that that energy storage may be a better alternative in light of the long time frame to build new transmission lines (15-20 years is typical), the current state of the art in storage, and expected growth in performance and cost decline of the technology.
It was my first experience of appearing before such a committee, and I like the experience. I was impressed by the questions that the members of parliament asked. They also seemed to like my arguments, as many came to me afterward to thank me.
Here is the brief that was presented: S&C Brief Standing Committee RNNR 20171024.